Competitive sports have always been a driving force of interest capable of captivating ordinary people with the bicycle. The professionals who, with talent and hard work, battle it out on the race tracks to offer a show of technique and adrenaline are a source of inspiration to sustain and preserve. That's why it's important for Clorofilla to contribute, even with small gestures, to support athletes and competitive sports and why you will find Clorofilla at Mtb World Cup events.
The month of June opened with the presence of Clorofilla at Mtb World Cup of Enduro EDR and e-EDR in Pietra Ligure, where some Clorofilla Power charging stations and Liana bike racks were made available to riders during the race days in partnership with the Finale Outdoor Region consortium.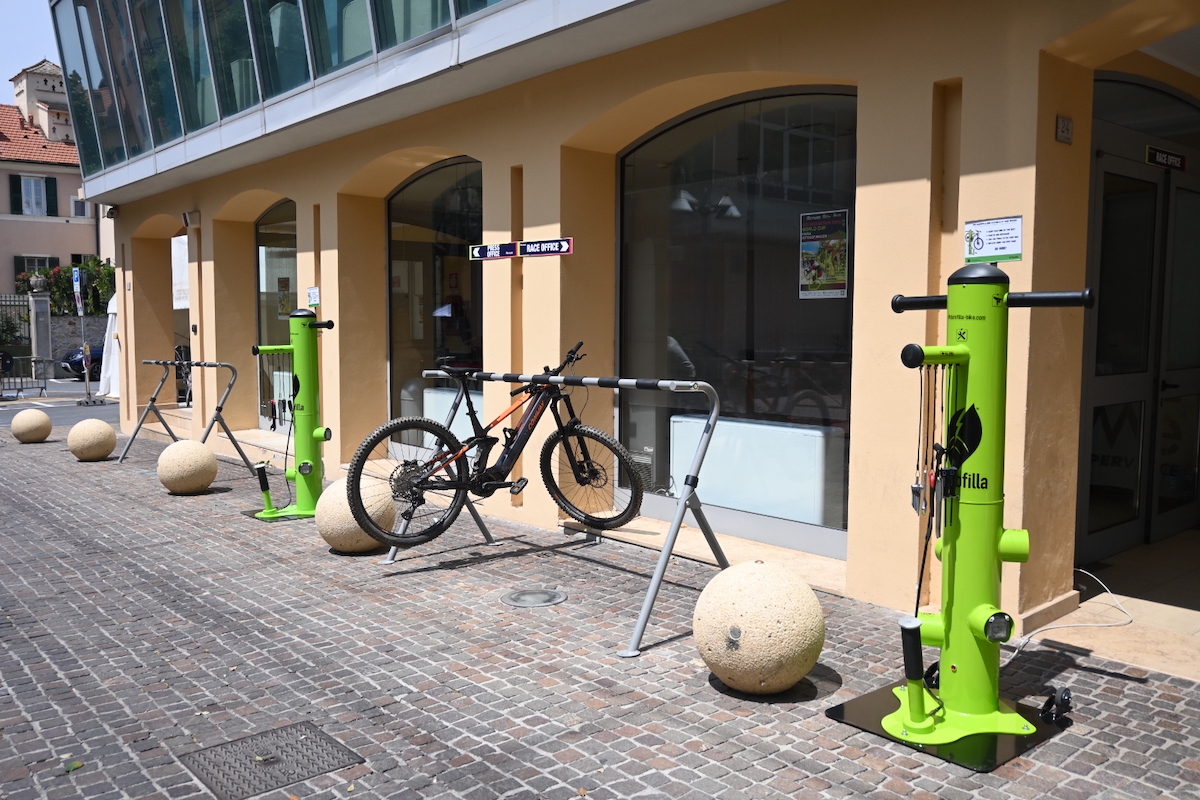 A few days later, Clorofilla began its support for the UCI downhill team Rogue Racing, which has been sponsored now for several years. During the stages of the Lenzerheide (SUI) and Valdisole (IT) World Cup, Clorofilla provides the team with three Sequoia bike lifters to facilitate the constant refinement work on the bikes of the riders competing in the race.
Visualizza questo post su Instagram
With a long career as a competitor behind him, the founder of Clorofilla, Lorenzo Buratti, has always believed in the educational value of sports. It is understood primarily as passion and fun, but also as personal commitment and discipline.
Seeing young people so seriously engaged in working towards what starts as a simple passion is becoming increasingly rare, and that is why every year we try our best to be there to help the teams and put the athletes in the best possible conditions.